About Dr. Song Family Optometry
Learn more about our practice and Doctor.
About Our Practice
We have been providing comprehensive eyecare for patients for over 13 years. Our environment is low-key, comfortable, and family-friendly. While we serve patients of ALL ages, we specialize in children's eye care and vision therapy.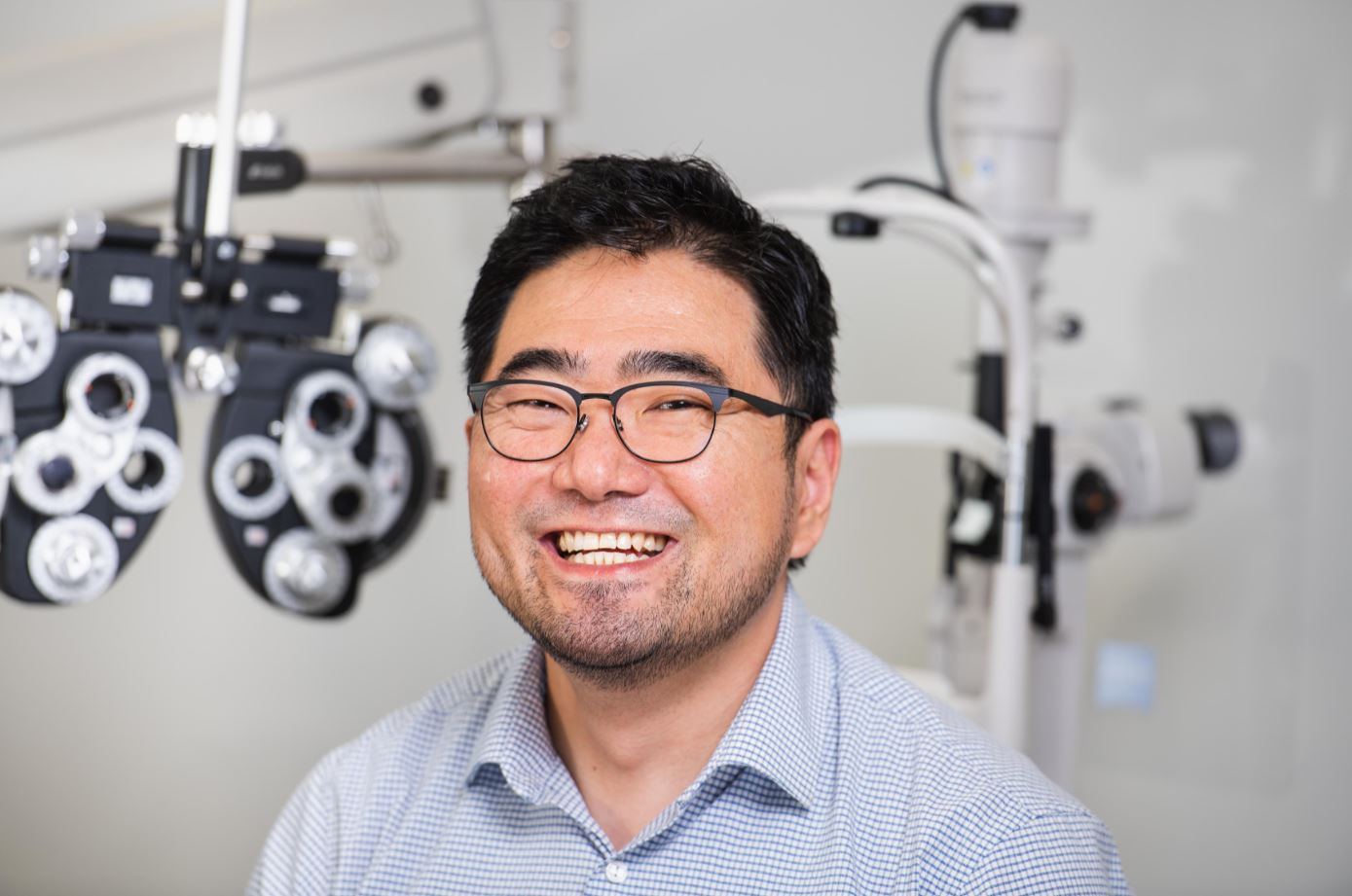 About Dr. Jae Song
I've been practicing optometry since 2007 but have worked in various eye related industries since my teenage years. I grew up in Toronto but I have worked in the Niagara region since I graduated, over time working at a few different optometry offices. In 2019 I decided to open up my own small office in St. Catharines. I'm also married to the most amazing woman in the world!
I did my undergraduate degree at the University of Waterloo where I obtained a Bachelor of Science degree in Honours Pre-Health/Pre-Optometry in 2002. After finishing this degree, I attended the Illinois College of Optometry in Chicago and graduated with my Doctor of Optometry degree in 2006. I was then accepted into the Vision Therapy and Rehabilitation Residency program at the SUNY College of Optometry in New York where I spent a year in specialized study of people with poorly functioning eyes and eye turns. During my residency I was able to explore using video games for vision therapy, but nowadays I just enjoy both of them on their own.
Currently my after work life includes video games, binge watching shows, and being a grown up.
Professional Associations & Certifications
● Ontario Association of Optometrists
● Canadian Association of Optometrists
● Niagara Society of Optometrists (President – 10 yrs)